This section was, the most badass section of the coursek, the RR tie run-up. It was a true gauntlet of cheering!
*****CLICK ON THE PHOTOS TO SEE THE ENTIRE SPREAD*****
(both taken from cxmagazine.com, link)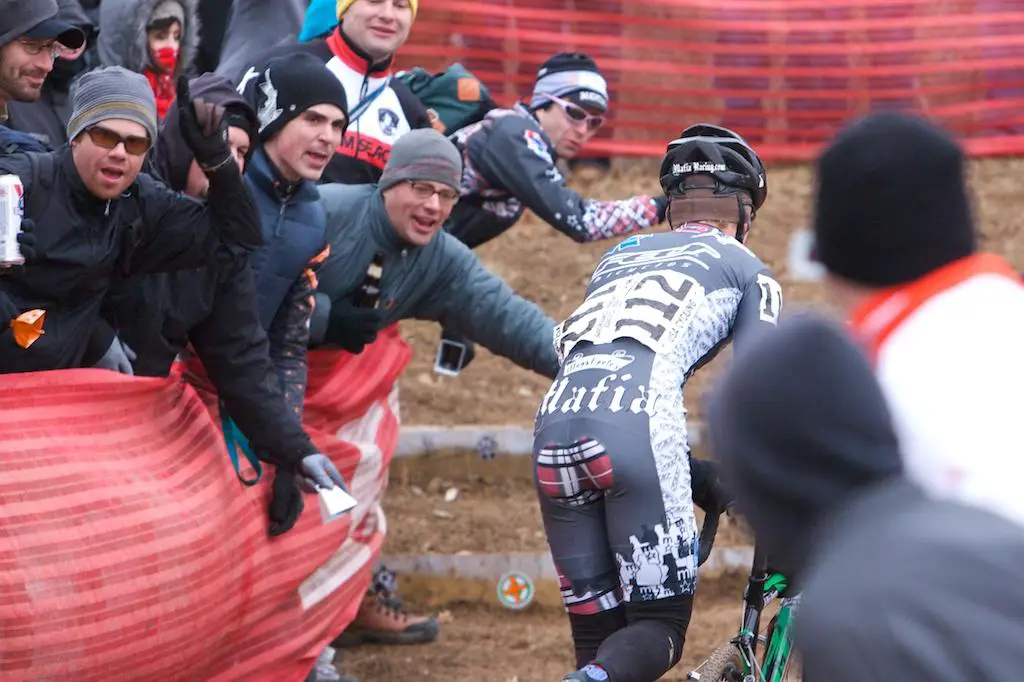 Alright, I'll be the one to say that his chamois is awesorme. Don't tell me you weren't thinking it. C'mon - plaid!
This dude cleared the section, and was rewarded with thunderous cheering: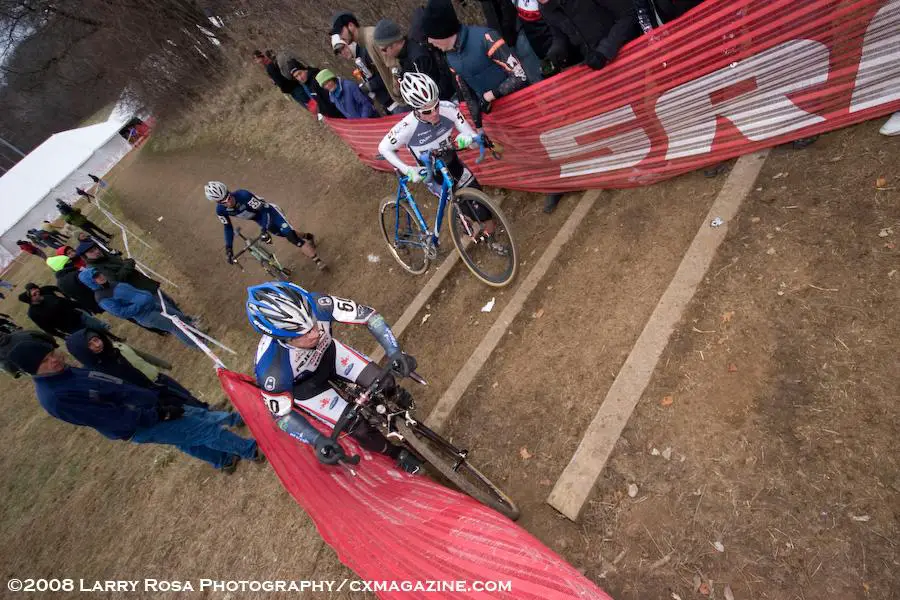 Those Mafia Racing dudes are totally "high speed," in more ways than one.
In other CXmas-related news, here is the Accuweather weekend forecast:
Dress
warmly
, and bring your PBR in a heated thermos! Hopefully we'll still have
crunchy
snow on the ground beneath our tires, carrying us to glorious victory.
-C.F. Ryback